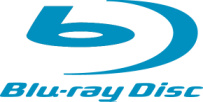 In a rather surprising move,
DVD Forum
(the authority which controls the development of the DVD standards)
, has chosen a technology by
NEC
and
Toshiba
to work as a blueprint for next generation blue-laser DVDs.
This is big setback for a
Blu-Ray Consortium
, a group of nine big consumer electronic companies, who launched their blue-laser specs earlier this year hoping that by uniting their forces they could avoid current situation where markets have two competing red-laser technologies, the "minus" and the "plus" formats. But now it seems that this will be exactly the same story with blue-laser recordable standards as well.
NEC-Toshiba model users 0.6mm cover layer disk system, similiar to those used currently in red-laser DVD discs, while Blu-Ray uses 0.1mm cover layer. Blu-Ray can store upto 27GB of data per side, but the NEC-Toshiba disc can hold only appx. 20GB per side.
Source: EETimes