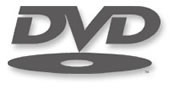 Hewlett-Packard
, the first major company that put CD-RW drives on computers, starts equiping its low-cost desktop and laptop PCs with DVD+R/RW burners.
The laptop,
HP Pavilion ze5300
retails at $1,723 after a $100 rebate. It features 2.6GHz P4 processor, 15" display, 512MB DDR RAM, 40GB hard-disk drive, a DVD+R/RW drive, and 802.11b wireless networking. Apple, Sony and Toshiba have had laptop computers with DVD-R/RW drives for a long time though, and it will take quite a while before consumers can buy the ze5300 at retail stores. The supply for DVD+R/RW drives is tight, and HP states that the model will probably not be available before early June. And it might take a couple of months longer for larger supplies of the drives to be available.
Pavilion 735n
desktop will retail at $899. It's the first HP DVD-burning model to retail at below $1,000, and will also feature the plus-family DVD-writer.
With the price difference between CD- and DVD-writers getting smaller and smaller, it is only a matter of time before DVD-writers will replace the CD-writers altogether. I just wish they could settle the matter between
DVD+R
and
DVD-R
, or just use multi-format drives, and let the consumers decide which way to go.
Source:
News.com