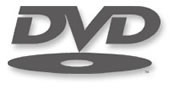 DVD movie rentals overtook VHS in numbers units rented last week.
Three months ago
DVD rental revenues surpassed VHS, but it took a while longer to do the same in units. Last week 28.2 million DVDs were rented against 27.3 million VHS tapes.
It's no wonder really. VHS is slowly, but surely, fading away. Especially in rental business VHS tapes are clumsy, and the picture and audio quality falls with each viewing. And I'm sure no-one likes rewinding tapes before returning them. DVD media has also made services like
Netflix
possible.
It took DVD only six years to outpace the 25-year-old VHS format.
Source:
The Washington Times