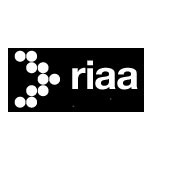 RIAA
has decided to sue
iMesh
, one of the oldest, if not the oldest, remaining large P2P software company. iMesh is based in Israel, but maintains corporate ties in the U.S. and states clearly on its website that all litigation against it should be done in New York.
iMesh has evolved over the years quite dramatically and company has switched network technologies more often than anyone else in the business. As far as we know, currently iMesh uses a hybrid solution -- part of their own, iMesh-specific, protocol and big part of
FastTrack
(same P2P network that powers Kazaa and Grokster)
.
The case is going to be very interesting, since this time RIAA has one major defeat in its track-record:
RIAA lost its case against Grokster and Sharman Networks
in April this year. And both of the P2P operators that were acting as defendants in that case were sued because of their use of FastTrack network, the very same that iMesh bases most
(if not nowadays all)
of their traffic. Since the case was filed, Sharman has since switched to use
Gnutella
network instead in its
Morpheus
P2P software.
RIAA's track record in "P2P wars" include court cases against
Aimster
(which later changed its name to Madster)
,
MP3Board.com
,
MP3.com
,
Napster
,
AudioGalaxy
and the
FastTrack-based companies
.
More information:

News.com
Download iMesh