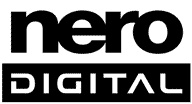 The staff of Hydrogen Audio visited the IBC2003 in Amsterdam. They have now published a nice report about the event, naturally concentrating on Ahead Software and the Nero Digital MPEG-4 codec.
Interesting little detail is that their report partially confirms the rumors that we published recently about the licensing problems.
If no further delays take place, Nero Digital will probably hit the public in the beginning of October, included in the new Nero Recode DVD backup utility. Because of the licensing reasons (ViaLicensing especially), Nero Digital playback filters will have some restrictions regarding the audio playback. However, Ahead is planning to support several popular media players, and of course users can use 3rd party filters for playback (for example ffdshow with 3ivx mp4 splitter and FAAD2 based CoreAAC direcshow aac/he-filter) and get rid of any playback restrictions due to filter licenses what so ever. Also I heard from elsewhere that it shouldn't be at all hard to make CoreAAC filter compatible with the Nero MP4 splitter, thus removing all audio restrictions there is.
Hydrogenaudio.org