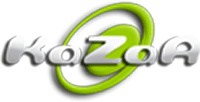 RIAA
has dismissed a lawsuit it had filed against Sarah Ward, a 65-year-old grandmother. Mrs. Ward was charged with downloading and sharing rock and hip-hop music using Kazaa.
The problem was that she listens to classical music and uses a Macintosh, for which there is no official
Kazaa
client available. There are, of course, several alternative clients available, such as
giFT
.
"
The Sarah Ward case demonstrates the reckless, frightening nature of the recording industry's campaign against ordinary Americans,
" said
Electronic Frontier Foundation
(EFF) legal director Cindy Cohn.
"
These record labels violated her privacy, sued her for potentially millions of dollars, and forced her to hire a defense lawyer before finally recognizing that they had no case against her.
"
RIAA stated that the lawsuit was withdrawn as a gesture of good faith.
Source:
Internet Magazine