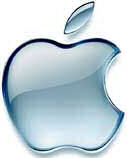 Microsoft often gets complaints about the bugs in their software. Now it seems that Apple's start on the Win32 platform isn't much better. The "Best Windows software ever" is crashing PCs on system boot up.
The Windows market is a huge challenge for Apple. The market is full of all-in-one jukebox software, which have already reached huge user bases. Also there is an over-supply of free, albeit illegal, MP3 music via the networks
(Kazaa, Direct Connect, etc)
. I'd say that Apple's main target is the non-techie PC user group -- releasing a buggy software doesn't help Apple to achieve their goals.
However, not everyone has been so happy with their iTunes experience on the PC. One of the most serious complaints came from a number of Windows 2000 Professional users, who said installing iTunes appeared to crash their machines.
…
Apple recommended that those who have the problem boot their machine in Windows' "safe mode" by holding down the Shift key while restarting and temporarily uninstall iTunes. Some customers also reported having problems while restarting in safe mode, though.
Source:
News.com