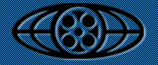 MPAA
and
Academy of Motion Picture Art
have managed to reach a compromise over the
MPAA's decision to ban Oscar screeners
that has
infuriated tons of industry insiders
.
According to the deal, MPAA member studios wont send out any DVD screeners
(screener is a DVD or VHS pre-release of a movie on DVD or VHS that hasn't been released for rental distribution yet)
, but will send out watermarked VHS screeners instead. These screeners will be sent out only to Academy members, i.e. for all of those eligible to vote for Oscars, but leaves out other award institutions, such as Golden Globes.
Each Academy member will have to sign a contract where he/she agrees that the screener wont be taken out of their homes and that the tape would be watermarked in a way that copies made from it could be tracked back to the individual who "leaked" the copy. If anyone gets caught of "leaking" a screener copy, they would get expelled from the Academy.
In addition to MPAA member companies,
New Line Cinema
and
DreamWorks Pictures
have agreed to arrangement. According to both, Academy and MPAA, this will be a one-year experiment to see what kind of effects it has on overall movie piracy.
Source: Hollywood Reporter