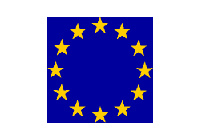 A new copyright law based on the requirements of the
European Union Copyright Directive
(EUCD) went into effect in the United Kingdom on Friday. The implementation of EUCD is considered to be the Europe's toughest digital copyright law.
While some countries, such as Germany, have included fair use exceptions to their law to permit consumers to make copies of purchased CDs, United Kingdom has no such provisions in its law. Legal experts consider the law too broad, and poses threat to individual consumers. Even though the spokesman for UK patent office, which was responsible for drafting the law, claims, that the law is aimed at organized crime and not individual downloaders, the law regarding P2P is as ambiguous as it was before.
Six EU member countries, Austria, Denmark, Germany, Greece, Italy and United Kingdom, have adopted EUCD so far with nine countries still working on their new copyright law.
Source:
News.com