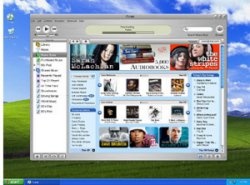 Jon Lech Johansen
has released an open source software for saving DRM locked
iTunes
files to decrypted format. The software does not decrypt the DRM itself, but rather dumps the decrypted stream from memory while it's being played in iTunes. The program is called
QuickTime for Windows AAC memory dumper
.
This "security hole" is well known and can be used to bypass any type of protection, since data has to be in fully decrypted form before it is passed on to the sound output. These types of holes are known as the
analog hole
-- no matter what you do, it's always there. If everything else fails, you can always record the analog output signal from the computer.
It remains to be seen whether or not Apple will start releasing new versions of iTunes that requires for the memory dumper to be updated each time.
Jon Lech Johansen, aka
DVD Jon
is best known for his work with DeCSS, which allowed Linux users to view CSS protected DVDs.
Source:
The Register