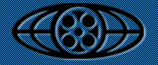 Federal Judge
Michael Mukasey
on Friday ruled that the
MPAA
can not stop their members from sending out screener copies of movies. MPAA immediately stated that it will appeal the injunction.
"
We know, without dispute, that in the past screeners have been sources for pirated goods both domestically and overseas,
" MPAA president and CEO
Jack Valenti
said in a statement on Friday.
But the fact remained that small budget movies would have suffered from the ban the most. Critics simply don't have the time to go and see the number of movies they're seeing now in theatres. Smaller movies have received award nominations and press coverage mostly thanks to screener copies sent to critics.
"
I believe people who received screeners will be much more careful [now]. Before people looked at them as Christmas gifts, and there was nothing to tell them they weren't...They came up all nice and wrapped,
" said producer
Jeff Levy-Hinte
.
L.A.Critics Association
president
Jean Oppenheimer
was pleased about the ruling. She couldn't tell, however, if the organization would regroup and re-establish its awards. The association
called off their awards
in October in protest of the ban.
Source:
E! Online