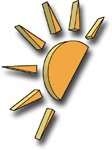 AfterDawn.com
,
forums.AfterDawn.com
, and
cd-rw.org
have been relocated on our new server cluster. You should see the change as a considerable decrease in the loading time of the pages. Also the database related problems that have haunted us since the launch of v3 should now be gone.
Other domains, including
DVD X Copy discussion forums
, our Finnish site,
MP3Lizard.com
,
Dawnload.net
etc. will be moved later on.
In the process of relocating our servers we did much more than just move them to another ISP -- most of the backend structure of the site has been renewed. We're currently using five P4-2.8GHz servers to run the site. Actually right now we are occupying servers on three ISPs, and using a total of ten separate machines to power various parts of our sites. But by the time we are finished relocating our domains, everything will run on the five P4 servers.
Glitches and small problems are, of course, possible, and even probable. Please bear with us while we iron out the bugs! If you do spot a problem, we would be glad if you could notify us via
our feedback form
.
Petteri Pyyny & Jari Ketola
AfterDawn.com