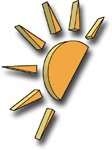 One of the most anticipated milestones in our site's life cycle has been reached, when the 100,000th user registered to our site today. Since we remove inactive user accounts on a regular basis, we actually do have
one hundred thousand
active users on our site!
As we are preparing for our 5th anniversary at AfterDawn.com, we would like to take the opportonity to thank loyal users for encouraging us to continue developing and updating our site on a daily basis. Hopefully we will be able to reach the 200,000 user milestone soon!
If you haven't got one yet, you can easily
create yourself a free AfterDawn.com account
. In addition to allowing you to comment on all of these fabulous news items, you can use your account to post to our forums, subscribe to our weekly newsletter, and access all the software items on our site!
Thank you very much,
-Petteri Pyyny
AfterDawn.com