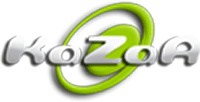 Sharman Networks
will be using a copyright ruling from 1899 as a leverage when trying to explain the position of the company to the court.
Boosey vs Whight (1899) involved copyright charges arising over the production of pianola rolls, in which the court found that the reproduction of the perforated pianola rolls did not infringe the English copyright act protecting sheets of music.
Lawyers in the 1899 case forged their defence on the argument that "to play an instrument from a sheet of music which appears to the eye is one thing; to play an instrument with a perforated sheet which itself forms part of the mechanism which produces the music is quite another thing."
Sharman is going to present a similar defence in Australia, where they have to defend against accusations made by Universal Music Australia and its affiliates. Sharman will try to convince the court that a copy of a song on computer hard disk is not a copy at all because an "infringing copy has to be a sound recording". The claim is vague at best.
Earlier this year Australian
Music Industry Piracy Investigations
raided
Kazaa offices and confiscated documents and other evicende of alleged copyright violations. Sharman appealed the ruling that granted the search warrant, and insisted that the gathered evidence can not be used against the company. The evicence is currently being held by an independent solicitor. The faith of the evidence will be determined in the ongoing legal procedings. Either Universal or Sharman will be granted access to the evidence.
Source: ZDNet