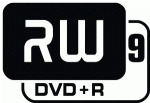 $13.30 sounds a bit rough as the suggested retail price, but yes indeed the Mitsubishi made and Verbatim branded dual-layer discs hit the streets in Japan. Mitsubishi has been recognized as a premium optical media supplier for years, and is best known for its patented azo-dye.
The first dual-layer DVD+R recording media are set to go on sale in Japan at the end of this month and overseas in June, disc maker Mitsubishi Kagaku Media Co. Ltd. said last Friday.
The discs were developed jointly by Mitsubishi Kagaku, which uses the Verbatim brand-name, and Koninklijke Philips Electronics NV and offer 8.5G bytes of recording space compared to the 4.7G bytes of space available on a standard DVD+R disc.
They will cost around ¥1,500 (US$13.30) per disc in Japan, said a spokeswoman for the company.Source:
IDG.com