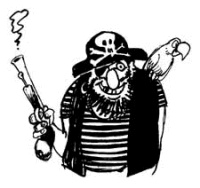 Isamu Kaneko
, the developer of
Winny
peer-to-peer software, was indicted by the prosecutors on Monday. Kaneko was charged with violating the Japanese Copyright Law by creating a tool to assist people in downloading and sharing copyrighted material.
Kaneko has denied the charges, which by any standard, are odd at best. The prosecutors, however, said Kaneko has stated that he does not support the current copyright system, and has also commented that violating copyright laws is the way to fight the system.
Software developers are supporting Kaneko. Which ever way the ruling goes, it will set an important precedent.
Source: Asahi