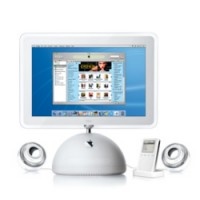 Apple
will be hosting a press conference in London on June 15th. At the conference Apple, who billed the event "The biggest story in music is about to get even bigger.", is expected to launch
iTunes
in Europe on that date.
The iTunes music store has been
very successful since its launch
in the United States -- partly because it took quite a while before it faced serious competition there. In Europe the story could be somewhat different, though, since
OD2
-based services have been around quite a while now, and
Roxio
launched its Napster service
in UK two weeks ago.
Analyst expect, however, that iTunes shouldn't have too much trouble catching up with its rivals thanks to soaring
iPod
sales.
Source: News.com