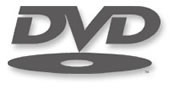 CDRWIN is a classic disc duplicator software, with very limited disc authoring features. It became popular in the early days of CD-R recording in the 90's, as it was a resource friendly compact application with a stable CD-R burning core routines - unlike Easy CD Creator. Later it has made the headlines as the author has been blamed for using the source code of an open-source project CDRDAO. But most importantly, CDRWIN made the .BIN/.CUE disc image format as a true industry standard.
The recent 3.9G version is a major milestone for the software, as it adds the support for DVD recordables, bringing the classic software to the next generation of optical recording.
What's new in versions 3.9:

More than 1500 different CDROM and DVD recorder models are now supported. Please see
Supported Devices for a complete list.
Support for DVD-R, DVD-RW, DVD+R, and DVD+RW discs.
Support for the UDF and UDF-Bridge filesystems.
Multi-recorder support (record multiple discs at the same time).
Download now!