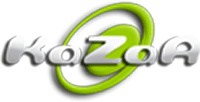 A federal appeals court has ruled that file sharing companies are not liable for copyright infringements carried out using their software products. The U.S. Senate is preparing the
Inducing Infringement of Copyrights Act
, which is based on the exact opposite of the court's ruling.
The ruling by the U.S. Court of Appeals for the Ninth Circuit finds
r Grokster Ltd
,
Streamcast Networks Inc.
and
Sharman Networks Ltd
fundamentally different from for example (the now late)
Napster
in the sense that the services do not have a central server. According to
Judge Sidney R. Thomas
"
The technology has numerous other uses, significantly reducing the distribution costs of public domain and permissively shared art and speech, as well as reducing the centralized control of that distribution.
"
In their
appeal
the P2P companies relied on the Betamax legal doctrine. In 1984 the Supreme Court ruled that Sony was not liable for copyright infringements taking place using their VCRs. The same doctrine applies to CD- and DVD-recordable drives and media, recording software etc.
The entertainment industry has the option to appeal to U.S. Supreme Court.
"
We are carefully reviewing our next steps,
" said
Jack Valenti
, president of the MPAA.
Source: SingOnSanDiego.com