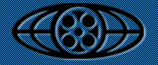 The
MPAA
has sued two chipmakers,
Sigma Designs
and
MediaTek
for allegedly selling DVD chips to companies that are breaking copy-protection rules. This is the second lawsuit to target DVD hardware makers in an effort to crack down on DVD players that differ from a Hollywood system of copy control features. The MPAA is accusing both companies of selling DVD-player chips that contain features not allowed under the general DVD technology license. The trade association said that the act
"violated the license the chipmakers had to sign to build the DVD chips in the first place"
.
MPAA Chief Technology Counsel
Dan Robbins
, said in a statement,
"Responsible corporate citizens honor the contracts they sign. There is no leniency for irresponsible companies that seek to circumvent the system and operate outside of the law"
. The lawsuits are the latest in an MPAA campaign aimed at hardware makers after seeing some success in stopping the spread of DVD Copying Software developed by
321 studios
. The MPAA uses an in-house lab to disassemble DVD hardware and other products, to check if they comply with Hollywood requirements. The difference between these lawsuits and earlier lawsuits focused on DVD copying software is these cases don't rest on copyright law but on the contracts used to control DVD technology itself.
In order for a chipmaker to gain rights to unscramble the digital protection put on commercial DVDs, it must agree to the contract terms which would be approved by the big studios. An MPAA spokesman said they have found devices with unprotected outputs that included components from Sigma and MediaTek. The contract require DVD makers to ensure that any output plugs are protected enough to prevent high quality DVD copies being made.
Source:
News.com