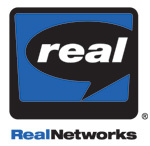 One week after the announcement of significant price reductions, the Real Networks is already able to show impressive results. Since they began selling music for US$0.49 per song (or $4.99 for most albums) they already sold 1M music tracks.
Recently Real Networks has been weaving an aggressive strategy, clearly aimed towards the market dominating Apple iTunes. It's besides price reductions, they have introduced Apple iPod compatibility and signed deals with universities. A slap in the face for Apple - let's see how the fruit company responds.
Real and Apple came to loggerheads shortly after RealPlayer 10.5 was introduced in beta last month because the new software includes a technology, called Harmony, that allows songs downloaded from Real's music store to play on Apple's iPod devices. Apple has not licensed to third-parties the technology which enables songs to play on the iPod.

While the dispute between the two companies continues to simmer, Real is claiming booming sales at its online store. The company said it has sold one million songs in the last week, although it did not reveal how many songs it sold from the online store on average before the sale.
Source:
ITworld.com