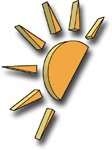 As the shift towards open source tools is already a major force in audio/video software world, we've decided to comply with various open source licensing requirements and have opened a separate site section for open source projects' source code downloads.
From this section you can download source codes for tools like
DC++
and
VirtualDub
.
We're still probably missing few source code packs from our listings, but we'll add the missing ones shortly. Please note that we only list separate source codes for tools that we host in binary format as well. Also, some open source tools have the source code stored inside the binary distribution package itself.
You can find the source code listings from here:
http://www.afterdawn.com/software/source_codes/
-Petteri Pyyny
AfterDawn Ltd