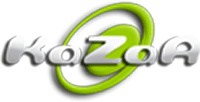 The controversial
Kazaa
trial has kicked off in
Sydney
,
Australia
today with major recording labels claiming it was the worlds biggest music piracy network, and that
Sharman
knew about this and encouraged music piracy. Lawyers for
Universal
,
Sony BMG
,
EMI
,
Warner
and dozens of other labels made this claim. These allegations follow investigations by the Australian anti-piracy organization
Music Industry Piracy Investigations (MIPI)
, a body affiliated with the
Australian Recording Industry Association (ARIA)
, the Australian equivalent of the
RIAA
. The trial is expected to last at least three weeks.
It all started several months back when Sharman's HQ was raided by the Recording Industry. Sharman challenged the legality of the raids but it didn't make any difference. In the
United States
, it has been ruled that creators of P2P software cannot be held liable for the actions of their users. Sharman will be praying for a similar outcome of this trial. Not only does the recording industry want all illegal trading forcefully stopped on the network, they also seek compensation for lost revenue due to illegal filesharing on the network, which would add up to billions.
"Sharman paints themselves as the defenders of the interests of fans of music [but] they are trading off the copyright-infringing activities of its users. Far from inhibiting infringements, they are actually encouraging them."
said
Tony Bannon
, counsel for the labels. The start of the battle between the labels and Sharman will be an attempt to determine whether Sharman can be held liable for Kazaa user's activity or not. If they are found liable, then the labels will seek compensation.
Source:
The Register