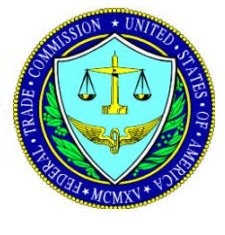 The
Federal Trade Commission
has sent a letter to
Congress
highlighting some efforts made by P2P software companies are making to disclose potential online risks. P2P has long been under fire from legislators because they believe it exposes users to
spyware
and
pornography
and also the possibility of lawsuits from the Recording Industry or Movie Industry. Just last month,
Kazaa
made it to the top of the spyware list, a list compiled of the programs that slow down your computer most by installing useless adware and registry entries. However, P2P software companies make a very good argument; you expose yourself to similar risks by just surfing the Internet.
However P2P companies have been working closely with the FTC to try to develop better consumer notification techniques. The FTC included several of those proposals with its letter to Congress, saying that when implemented, they would do a better job of warning consumers.
"(Peer-to-peer) industry members have developed proposed risk disclosures that we believe would be a substantial improvement over current practices,"
FTC Chair Deborah Platt Majoras wrote in the letter.
"We intend to monitor and report back to interested members of Congress on the extent to which P2P file-sharing program distributors implement these proposed risk disclosures."
File-sharing has been a topic that has been brought up in Congress numerous times over the past year, as legislation was proposed that would have overturned earlier rulings and would have had a huge impact on the legality of P2P networks. Those proposals failed but it seems likely they will appear again in the New Year. New proposals now may see users who install P2P software getting warning messages that downloading and distributing copyrighted material without permission on a P2P network is a criminal offense and could lead to legal problems, as well as warning about Pornography and potential viruses on the network.
File-swapping trade associations say that the letter to congress from the FTC may help to convince legislators that these companies do wish to play by the rules.
"We are grateful for the interest that the Federal Trade Commission has taken in this young industry's efforts at self-regulation,"
Distributed Computing Industry Alliance Chief Executive Officer
Marty Lafferty
said in a statement.
"We hope the FTC letter to Congress will help foster a better understanding on the Hill of the realities of P2P technologies and of the actions being taken by responsible parties to commercially develop this new distribution channel."
Source:
News.com