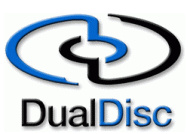 Music industry giants have agreed on a deal that aims to boost developement of new music distribution methods in the U.S. and Canada. The formats range from on-demand music videos, mobile phone ring tones, to two sided DualDisc CD/DVD hybrids.
Whenever new music products are developed, music publishers, which own the copyrights to the songs, and recorded music companies, which own the rights to the recordings, have to negotiate how to divvy up the proceeds.
"I think we've found a way to give everyone some comfort," Andrew Lack, SonyBMG's CEO, told The Post.
"It gives us a few years to get our feet wet. Everyone wants to be assured they are getting their fair share."
SonyBMG, which, depending on how it's doing in the charts in a given week, is either the first- or second-largest music company in the U.S., while EMI Music Publishing is the world's largest music publisher.
Martin Bandier, the chairman and CEO of EMI Music Publishing, said he hopes to sign agreements with other major record companies.Source:
Ecommercetimes.com