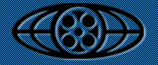 Analysts have warned the movie industry that movie downloading is still in its infancy. They said the movie studios have to offer much more digital movies online for sale to deter people from downloading movies illegally.
Forrester
said that of the 5% of the online population, who have downloaded a movie, one in three have downloaded at least three movies in the last three months.
"The profile of movie downloaders is similar to that of the early music downloaders, so it's time to ring the alarm bells,"
the analyst firm stated. They recommended that the movie industries go after the P2P networks and the illicit services that offer movies illegally and work on an alternative for consumers to purchase
DRM-protected
movies over the Internet.
Forrester warns that developments in digital video technology, like the
DivX
and
XviD
codecs, and developments in Peer-to-Peer technology like
BitTorrent
are set to fuel further movie downloading. The movies industry likely see's some of the problems in offering movie content to users, for example the sheer size of good quality downloads. A decent quality DivX download could be 700MB and would fit nicely on a CD-R. If they got millions of customers, they would require a massive amount of bandwidth and a huge system that would probably take a long time to piece together.
I think we all also know that there's probably no way that the movie industry would prove the potential of
BitTorrent
by using it to distribute movies legally. Technically it wouldn't be that hard to implement a system where you pay for a torrent file and access to a movie studio's tracker, but then they would be proving the one key factor that keeps programs like BitTorrent legal; that it has legitimate purposes.
Source:
Vnunetwork