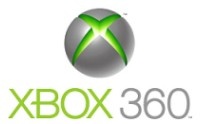 Microsoft's Xbox 360
was unveiled on MTV last night, and simultaneously details surfaced on Xbox.com. The details confirmed all previous speculations and
leaked specifications
. The
pictures
seen earlier were indeed genuine.
Xbox 360 will provide
HDTV
picture when hooked up to a HDTV capable display. It will, of course, function also on standard TV sets. The unit is powered by a 3-core IBM PowerPC-based 3.2GHz CPU and a custom ATI graphics chip with 10MB of embedded DRAM. The amount of memory will be six fold compared to the first generation Xbox -- Xbox 360 will have 512MB of 700MHz GDDR3 RAM.
Up to four wireless controllers can be used simultaneously. They are powered by two AA batteries, which should give a play time of up to 40 hours with a range of 30 feet. When the batteries are running low the unit gives out a warning. The controller can be charged using a Play & Charge -cable during game play. The Xbox 360 Headset can also be plugged into the wireless controller for full duplex voice communication.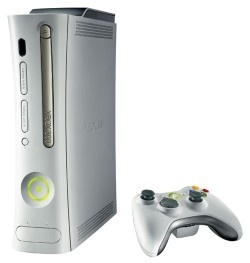 In addition to the wireless controller, Xbox 360 will support wired controllers based on the Xbox S controller. The Xbox 360 Controller has a nine-foot cable, improved ergonomic design and, like the wireless controller, has a port for the headset.
Xbox 360 Universal Media Remote allows Xbox 360 users to control both their Xbox 360 as well as their TV sets. Using remote it is possible to navigate the Xbox Gamer Guide as well as other Xbox features. With the A, B, X and Y buttons using the console without a controller is also possible. It is also possible to switch the console on and off using the remote. A welcome change from the Xbox, which could not be switched on using a remote controller.
The console will hit the stores world-wide in December, 2005.
Promotional videos are available via
Ourcolony.net
, Microsoft's Xbox 360 spoof site. The videos explain a bit more about the insides of the console. The 3-core 3.2GHz processor, for instance, is cooled by a liquid cooling system.
High bandwidth
Low bandwidth (300kbps)
Source:
Xbox.com