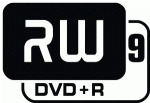 According to the source, Ricoh has made a deal with Ritek for the production of DVD±R DL discs. This is hardly a surprise as Ritek already manufactures a significant portion of Ricoh media, but in the future all Ricoh DL media is Ritek originated.
The DVD recordable media manufacturing is concentrating more and more to just a few large producers. Especially
CMC
magnetics has been busy supplying media for OEMs like TDK, Mitsubishi and Philips to mention just a few. Concentration has been the trend for quite some time in the optical media market, and we have seen many respected manufacturers ending their production. The reason obviously is the very competitive market and reducing profit margins, which favors larger production units.
Source:
DigiTimes