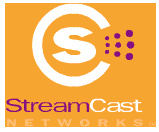 Yesterday the Supreme Court ruled that
P2P
companies who promote the use of their product for piracy could be sued but the ruling confused most of the media and set the ruling as a complete victory over P2P by the entertainment industry. While the ruling is a bit of a blow to future technological innovation,
StreamCast
CEO
Michael Weiss
doesn't appear too worried yet as he speaks to p2pnet about the decision.
p2pnet: On a scale of 1 to 10, how serious is this ruling from StreamCast's perspective?

Weiss: Any decision by the Supreme Court has to be given a 10.

p2pnet: Does it, then, spell the end of Morpheus?

Weiss: No! Today's decision to send the case back to the lower federal court on remand was expected by most parties. However, the media seems to have totally mischaracterized the decision as a loss for us and a win for the entertainment industry.



p2pnet: Just after the decision came down, StreamCast general counsel, Matthew Neco, said, "In every instance where some product might possibly be used for copyright infringement, the copyright holder can now sue and weigh down innovation with expensive, time and resource consuming discovery and trials."

Will the labels now try to simply crush companies such as yours by using their financial and legal weight to overwhelm them with lawsuits?

Weiss: Suing technology companies into submission has been the strategy of the entertainment industry for many, many years now. They thought they'd have an easy win over us, but instead they lost at the US District Federal Court. They then thought they'd have a slam-dunk against us in the 9th Circuit Court of Appeals. They lost again - unanimously. They hoped the Supreme Court would reverse the decision and shut us down. But that didn't happen either.

p2pnet: Are there other legal recourses open to you?

Weiss: We will have our day in court - actually many days in court - to prove we don't induce copyright infringement from our users. There could be the possibility where this case even ends up back at the Supreme Court one day in the future.
Check out the rest of the brief
Q&A at p2pnet
.
Source:
p2pnet