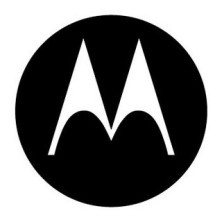 It has been reported by
The Sunday Telegraph
that
Motorola
will unveil the
iTunes phone
at the UK's
V Festival
. The V Festival is a music festival set to take place 20-21 August at Hylands Park, Chelmsford and Weston Park, Staffs.
Virgin Mobile
sponsors the festival, which brings speculation that it will be the first carrier to agree to offer the product in the UK. It is the smallest of the five biggest UK carriers so it is unlikely it will be put off by some details the others have.
One of the biggest problems the other carriers have with an iTunes phone would be the lack of support for downloads over the air. Instead, the downloads would come from iTunes on the Internet, whereas the phone would simply be just able to play them. The other major carriers would much prefer over-the-air download support, which would force users to use a possibly expensive
GPRS
option to purchase music.
This is good now for the UK music industry however as the
BPI (British Phonographic Industry)
has said that over 10 million downloads were sold in the UK so far this year which is nearly double the entire amount in 2004. Mobile phones are inevitably set to become not just phones, but entertainment devices like the
iPod
. While a lot of people have iPods, almost everybody has a mobile phone these days.
Source:
The Register