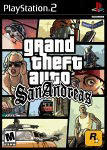 You will remember that last week we wrote a news article about a 20 year old man,
Devin Moore
, who murdered three police officers and blamed
Rockstar Games' Grand Theft Auto
series for the influence that led to the actions. The Jury
refused to believe his claims
. Now a study by the University of Illinois at Urbana-Champaign casts more doubt on the possibility of violent video games causing an increase in real-life aggression amongst players.
The study, which included 2 groups including players – a group of 75 people who had no prior MMRPG [massively multiplayer online roleplaying game] play and who played AC2 for the first time; and a control group of 138, who did not play, found that exposure to highly violent videogames caused no considerable increase in real aggression. The two groups ranged in ages of 14 to 68 years old, with an average age of 27.7 years.
The debate over violent videogames has long been an issue around the world. People are blaming games for their actions in increasing numbers. This is much the same as the debate over violent movies and music tracks that contain violent lyrics and content. It seems likely that overall, videogame developers will win this battle.
Source:
The Register