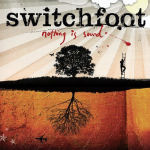 I you can remember back to just a few weeks ago, you will remember how we reported that
Tim Foreman
, member of rock band
Switchfoot
, had advised fans to workaround the
Digital Rights Management (DRM)
on the band's CD and even provided instructions. He also defended artists who have CDs that contain
DRM
, blaming the major record companies instead for the existence of the copy-limiting technology on music CDs.
Now it has emerged that
EMI
has recalled the CD due to the fact that the copy protection makes it impossible for fans to make any form of copy - at all. It was originally intended that the CD could be burned up to three times and now a CD is being produced that will allow the limited< number of copies. Fans will be able to swap their DRM crippled CD for a new version of it.
Also and most unsurprisingly, the web posting made by Foreman has been removed from the board which is hosted by
Sony Music
. Fans appreciate Foreman's concerns about the limitations imposed by
Digital Rights Management
. When a labels own artists speak out against DRM, that is big, because the labels claim they are protecting those very artists by using DRM.
Source:
The Register