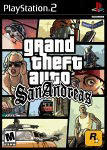 Arnold Schwarzenegger
, California governor, has signed legislation into law that restricts retailers from selling violent video games to minors, or providing any such game as a rental to a minor. The law wont actually go into effect until January 1st 2006. If a retailer violates the law it could be fined up to $1,000 for the offense. The bill, drafted by
Tem Leland Yee
of San Francisco, who happens to be a child psychologist, is known as
AB 1179
.
It makes it illegal to sell or rent video games that
"depict serious injury to human beings in a manner that is especially heinous, atrocious, or cruel"
to anybody under the age of 18. Yee says that violent video games serve as learning tools that have a dramatic impact on children. However, many disagree with his beliefs and tests have shown evidence to the contrary, where the results showed that violent games had no effect on the behavior of children.
In the U.S., video games usually carry ratings from the
Entertainment Software Ratings Board (ESRB)
to indicate the type of content contained in the game. These ratings include E (Everyone), T (Teen), M (Mature) and AO (Adult Only) and others. They are also accompanied by notes of the material in the game like violence, drug use and strong language. The
Entertainment Software Association (ESA)
disagrees with limiting games due to their ratings or content and says the restriction violates consumers first amendment rights.
Source:
Macworld