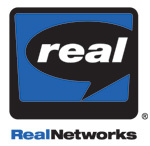 RealNetworks
is to receive a $761m settlement from software rival
Microsoft
to end an anti-competition lawsuit over software music players. RealNetworks originally had accused Microsoft of forcing PC makers to bundle
Windows Media
Player software at the expense of Real Player software. Now the settlement from Microsoft brings that case to the end and both sides have said it has paved the way for future collaboration between the two.
"Today we're closing one chapter and opening a new one in our relationship with Microsoft,"
said RealNetworks' founder and chief executive
Rob Glaser
.
"The legal chapter is being closed with an appropriate and fair outcome that sets the stage for a very productive and collaborative relationship between our companies."
Along with the huge settlement, Real also now gets long-term access to Microsoft technologies that will help improve the Real Player software and Microsoft also agreed to promote Real's music and games subscription service.
Microsoft has been hit by many similar lawsuits over the years. The company paid
IBM
$775m to settle a case back in July, and has earlier reach anti-competition agreements with the U.S. Government,
Sun Microsystems
and
Time Warner
. The company also has another on-going dispute with the European Union. In March last year, Microsoft was fined $579m for anti-competition practices by the EU.
The company was also ordered to share code with rivals and offer stripped down versions of the Windows software. Microsoft is appealing certain aspects of the EU's finding.
Source:
BBC News