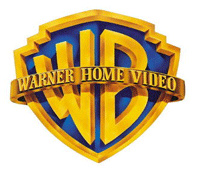 We reported two weeks ago that
Warner Brothers
was getting ready to put support behind the
Blu-Ray
disc format, while still release movies on the
HD-DVD
format also and on Thursday, Warner finally made the official announcement. The company will now join the board of the
Blu-Ray
Disc Association. The pledge to still release movies using
HD-DVD
makes Warner the second major movie studio to support both formats.
Paramount
was the first earlier this month to say that it will release content for both formats to give consumers a choice. Now
NBC Universal
remains the only movie company that supports only the HD-DVD format and not Blu-Ray at all. None of the studios that originally backed Blu-Ray, including
The Walt Disney Co.
, have announced plans to release movies using the HD-DVD format as well as Blu-Ray. Warner's official announcement comes just a day after
Hewlett-Packard
urged the Blu-Ray camp to implement more consumer friendly features such as
Mandatory Managed Copy
.
Now it seems that everyone is accepting that a costly format war is coming, which is why two major movie studios have already decided to use both formats. Hollywood is seeing
DVD
sales slow down and since major movie studios make the majority of profits from home video sales, they are very eager to start releasing high definition movies. A format war however will most likely set back demand for high definition material by a few years.
Disney and
Twentieth Century Fox
applauded the announcement by Warner saying that strengthening Blu-Ray's advantage could avoid the costly competition between two formats.
"The continued dramatic momentum toward Blu-ray makes us more optimistic than ever that a format war can be avoided,"
said
Bob Chapek
, president of
Buena Vista Home Entertainment
.
Source:
MercuryNews.com