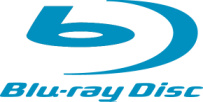 Sony Pictures
made an interesting statement on this week when they decided that they will use 11-years-old
MPEG-2
on upcoming
Blu-ray
movie discs. Decision is slightly weird, since Blu-ray players will also support more modern video encoding mechanisms, such as
Microsoft
's VC-1 and
MPEG-4 AVC
.
By using either AVC or VC-1, Sony could have achieved even better picture quality for the movies that will use
1080i
video resolution
(1920x1080 as opposed to 720x480 on standard American DVDs)
. However, Sony claims that with Blu-ray's increased storage capacity
(minimum of 25 gigabytes versus maximum of 8.5 gigabytes on DVDs)
, even MPEG-2 provides "good enough" picture quality when compared to DVDs. But, when considering mathematically the situation, their claim doesn't hold water -- HD-quality video, using 1920x1080 resolution has exactly six times more pixels than
NTSC
DVD-Video has, but Blu-ray's storage space is only about three times larger than dual layer DVD's storage space. Thus, the
bitrate
per pixel will be lower, if comparing side-by-side a DVD packed 100 percent full of video and Blu-ray full of HD-quality video. Sure, the better resolution most likely makes up the difference more than enough, but still the decision is rather unexpected.
Sony's main argument to support the decision to use MPEG-2 is that most movie studios are used to work with MPEG-2 format and aren't necessarily capable of using VC-1 or AVC well enough to justify the transition from MPEG-2.
Obviously, this is only Sony's decision and as Blu-ray's specs rule that players need to support all approved video formats, including VC-1 and AVC, it means that other studios are free to use whichever format they prefer. But as Sony is likely to be the first studio to roll out large selection of Blu-ray -movies, it might give a wrong impression of the format's capabilities. Most people obviously wont care what the internal video format used is, as long as it provides better-than-DVD picture quality in HDTV-resolution.
Source: News.com