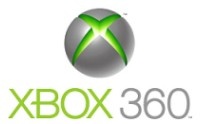 Microsoft
, the world's largest software company, is being sued by an owner of an
Xbox 360
console for an alleged design flaw that makes the console overheat and lock up. The Chicago man who brought the suit,
Robert Byers
, said the power supply and CPU overheat affecting heat sensitive chips and causing the console to freeze. Reports of crashing and lock-ups during normal usage or online play using Xbox Live, were scattered across the Internet in the days following the November 22nd U.S. launch.
The suit, which asks for class action status, blames Microsoft's determination to release a console for the Christmas market and ahead of two competitors,
Sony Corp.
and
Nintendo
. Both companies will release their next generation consoles, the
PlayStation 3 (PS3)
and
Revolution
in 2006. Byers alleges that Microsoft wanted to be first to leave the starting line so much that they sold a
"defectively designed"
product.
Molly O'Donnell
, Microsoft's spokeswoman, declined to comment to
Reuters
, saying the company has a policy not to comment on pending litigation.
"We have received a few isolated reports of consoles not working as expected."
she told Reuters a few days after the US launch of the console. She declined to give any details on the amount of console affected but said it was a
"very, very small fraction."
Microsoft later estimated that 3% or less of the consoles shipped were defective.
Source:
Reuters