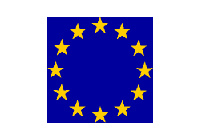 French lawmakers have shocked the rest of Europe today by endorsing amendments to legislation that was designed to fight digital piracy. Instead, the amendments would make the sharing of copyrighted music and movies online completely legal if a user was willing to pay a monthly royalty fee of only a few euros. Under the original proposals, those caught pirating copyrighted material would have faced $360,000 in fines and up to three years in jail.
As you would guess would happen, French actors and musicians have condemned the vote.
"To legalize the downloading of our music, almost free of charge, is to kill our work,"
rocker
Johnny Hallyday
said in a statement. The actors' and musicians' branch of France's largest trade union, the
CFDT
, said the plan
"would mean the death of our country's music and audiovisual industries."
Bernard Miyet
, president of the French music composers' and publishers' organization
SACEM
said it amounted to a
"Sovietization"
of the arts.
"You're talking about an administered price, set by a commission without regard to the music and film economy,"
he added. However, consumer group
UFC-Que Choisir
, applauded the vote saying it would create a
"new area of freedom allowing Internet users access to cultural diversity and fair payment for creators."
The final lower-house vote is not expected until after Jan. 17, when deputies return from their winter break. The bill requires only one further vote in the Senate to become law.
Sources:
Yahoo
BitBurners
Thanks to
dkbaked
for
News Submission
.