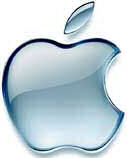 Apple Computer Inc.
can rest assured that its
iPod
music player will dominate the market for some time yet, but why is it that these very expensive, small (or tiny in
Nano
's case) devices are so popular? Is it because they reign over everything else in audio or video quality? Not really. Most of the success just comes from very good timing on Apple's part. Take
iTunes
for example; the recording industry was complaining about file sharing piracy when it offered no alternative. Apple was smart to get there and offer that vital legal alternative.
The iPod, which made its debut in 2001, isn't really just a digital music player either. It has become a fashion accessory also. The advertisements for iPods also have a great effect on consumers, especially when you consider they feature the most popular music at the time and some of the world's biggest stars such as
Eminem
. That alone is enough to draw the attention from millions of kids all over the world who then continue to add iPods to their wish list for Christmas or birthdays etc. And boy, they sure did that in 2005.
During the holiday quarter, more than 14 million iPods were sold. That figure could have even been much higher as many interested consumers couldn't find stores with any left.
"Absolutely there were times when we would find ourselves out of stock,"
says
Lori DeCou
, spokesperson at
Best Buy Canada Ltd.
Indigo reported iPods sold out as fast as they came in. Since the iPod is so popular, some consumers have even begun to incorrectly refer to all
MP3
players as iPods, regardless of the real make.
This is also seen in some MP3 player related things such as
"podcasting"
which basically refers to making recordings that are designed to be listened to on MP3 players. This wasn't particular created by Apple at all, and works with other players than iPods, yet the name podcasting is a combination of iPod and broadcasting. Another example is
"iPod ear"
. This refers to the contribution all MP3 players make in contributing to hearing loss. It doesn't have to be an iPod, yet it is still called iPod ear.
This is frustrating to Apple haters and rivals who often complain that terms such as podcasting give credit to Apple for nothing, and suggest words such as
"blogcasting"
instead. Apple's iTunes/iPod tie also contributes to the success of both the iPod and the iTunes store. iTunes customers seek iPods to store their music, and iPod owners seek iTunes to buy their music. This is a main reason why iTunes has now sold over 850 million tracks.
Eventually though, iPod's success will slip and more space will be created for the rest of the players in the market, including
Sony
,
Samsung
,
SanDisk
and
Creative Technologies Inc.
Perhaps mobile devices with MP3 support with large storage capacities will take a chunk out of the iPod, as the iTunes phone was not as popular as expected. All we can all do is sit back and see what happens, and you can count on us at AfterDawn to do our very best to cover the markets as they change.
Source:
TheStar.com