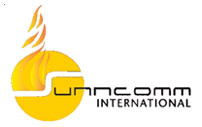 SunnComm
, a company that specializes in content protection software, has responded to an open letter written by the
Electronic Frontier Foundation (EFF)
that details what the company had done, and will do to address potential security problems caused by its
MediaMax
CD copy-protection software and to help protect against future vulnerabilities. CDs that contained MediaMax
DRM
were sold by
Sony BMG
and several independent music labels.
SunnComm promised that future versions of MediaMax will not install any software when a user does not agree with an End User License Agreement (EULA) that is displayed with a CD is first entered into a CD-ROM drive. It will provide uninstallers for the MediaMax software also. Additionally the company will submit future versions of MediaMax to an independent security firm for analysis and make public the results of tests.
The EFF also received a promise from SunnComm ensuring that legitimate security researchers who have been, are, or will be working to identify security problems with MediaMax will not be accused of copyright violations under the
Digital Millennium Copyright Act (DMCA)
. In January, SunnComm released a full list of CDs that contain MediaMax and alerted several independent labels about a discovered security vulnerability in MediaMax 5.
"We are pleased to be working with EFF to ensure that consumers are notified of this potential vulnerability and our update,"
said acting SunnComm President and Chief Executive Officer
Kevin Clement
.
"As a software company, we are committed to developing high-quality products and promptly addressing any potential vulnerability, and we appreciate this opportunity to help lead the industry in the development of best practices for both quality and security."
Source:
EFF