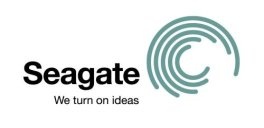 Both
Seagate
and
Cornice
have unveiled new minidrives in the competition to get more storage capacity on mobile phones. Seagate's new offering, the
ST1.3 Series
, has a a 12GB capacity in a one-inch format that is smaller than previous CE drives. The product was shown at the
3GSM World Congress
in Barcelona. It also offers a new optional drop sensor for increased robustness, the company said in a statement. It is thought that soon, high capacity mobile phones will give
MP3
players severe competition if consumers can be drawn to them.
"Portable, on-demand video is driving the next wave of revenue opportunity for the mobile phone and entertainment communities. As consumer adoption drives the demand for the availability of video content anytime and anywhere, the need for tiny, high-capacity hard drives becomes more apparent,"
said
Brodie Keast
, Seagate's general manager of consumer electronics. Cornice also unveiled a new drive, which the company says focuses on compactness more than capacity.
It has shown 8GB and 10GB versions of its Dragon Series drives which are smaller than the Seagate drives.
"Cornice's storage is a natural fit for the mobile phone market"
, said
Samsung
, as it offers
"both the thinnest available storage solution, which is important for compact-sized mobile phones, and the extreme durability of Crash Guard technology, crucial to the consumer."
Samsung uses a 3GB Dragon Series drive in its
i300
Mobile Smartphone, which will be shown at 3GSM.
Source:
ZDnet