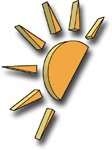 Last night we achieved yet another milestone when
500,000th member
registered to our site. As it was only
just over a year ago
when we had our 250,000th member, the growth of our userbase has been just phenomenal over the last year or so.
We have already achieved a status as one of the largest digital multimedia sites in the world and as we still enjoy constant growth
(in terms of site traffic, registered members and our discussion forums activity)
, I just hope that it proves we've done "something right". Obviously, I must thank all our dedicated forum members, moderators and "addicts" who have helped us to create one of the most active digital multimedia communities in the world -- without the help from the active members of our community, we couldn't have made our site what it is today.
We are also happy to see that our recent members-only features, such as our
user profile pages
have gained popularity, despite some of the features still being in "beta phase". I'd also like to thank all of our 500,000 members for sending us feedback on daily basis, as this feedback has helped and will help us to develop our site to suit your needs and hopefully to make the site more appealing to your needs.
But, again, thank you everybody, lets hope we'll reach the 1M milestone soon :-)
-Petteri Pyyny, webmaster
AfterDawn.com