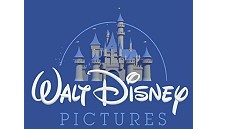 Disney
is launching a mobile phone service in the US which will allow parents monitor their children's communication and locate then through a global positioning system. Parents will be able to track SMS messages, multimedia messages, calls, video messages etc. and set limitations on their children's calls. Disney is looking to tap a growing market for mobile phone using children between 10 and 15 years old. The company hopes to lure the children to its service by offering the monitoring features.
According to research, about two thirds of U.S. parents pay for their teenagers mobile phones. 70% of U.S. population already own a phone. About 45% to 50% of 13 year olds have a mobile phone, according to
Jupiter Research
. Disney has not given any specific details as to how much it will charge for parents to add children to the service, but rivals charge around $10 a month for each new family member.
The phones will be sold over the Internet and are expected to be available around June.
"There is certainly a big market for teenagers and parents adding them to their [mobile] phone plan,"
said Jupiter analyst
Julie Ask
. Teens would probably prefer not to be spied on by their parents, but I guess when it's the parents paying for their service, they have no choice.
Source:
BBC News