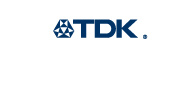 After only demoing a prototype 100GB
Blu-ray
disc in May last year,
TDK
has confirmed its plan to develop discs with 200GB storage capacity. The disc would have four times the capacity of the highest capacity Blu-ray discs currently available. The 100GB BD prototype disc is made up of four data storage layers. It supports a write speed up to 216MBPS, double that of 50GB BD-Rs. That disc is expected to come to the market next year.
Manufacturers are now ready to spread 25GB write-once and re-writable Blu-ray discs around the globe, and they certainly aren't cheap. The single-layer 25GB discs from TDK will cost $19.99 for write-once and $24.99 for rewritable for example. Later this year the company hopes to launch 50GB write-once and re-writable media, priced at $47.99 and $59.99 respectively.
Not many details have been given about 200GB discs, but any expected launch time frame would be uncertain at least. Presuming the disc would contain eight data storage layers, it would be a long time before devices that support the discs would appear, as well as the discs becoming any way affordable to the average consumer.
Source:
The Register