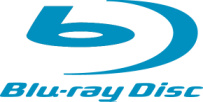 The
TDK Corporation
and
Primera Technology
showed off the world's first inkjet printable
Blu-Ray
Disc recordable write-once (BD-R) media. The discs are designed to be compatible with CD/DVD-compatible inkjet printers. The discs will incorporate
Durabis
2, TDKs hard coating technology to protect the disc from scratching. The discs are on display at TDK booth #C10741 and Primera booth #SL1233 at the
National Association of Broadcasters (NAB) Show
in Las Vegas.
"Composed of copper and silicon, TDK's exclusive recording material delivers remarkable, long-lasting performance,"
stated
Bruce Youmans
, TDK Vice President of Marketing.
"We see many applications that will benefit immensely from its long life and massive data capacity. Being able to print direct-to-disc with Primera's disc publishing equipment allows the media to be used with many new and exciting applications."
The 25GB discs will be available in the third quarter of 2006, and it is hoped the 50GB versions will be available during the same period.
"Primera is pleased to partner with TDK to bring the first inkjet printable BD-R to market,"
said
Mark D. Strobel
, Primera Technology's vice president of sales and marketing.
"TDK BD-R is the perfect solution for our customers who will be using high-capacity BD-R media for backup and archival, data storage, high-definition video and a host of other cutting-edge applications."
No details were given on how much the discs will cost.
Sources:
Tom's Hardware Guide
LetsGoDigital