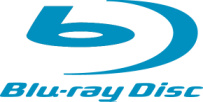 Pioneer
announced this week that it has started shipping world's first
Blu-ray Disc
-compatible PC drives. The drive will be capable of burning 25GB single layer BD discs and sells for about $1,000 in the U.S. according to various retailer sites.
The drive, called
Pioneer BDR-101A
is extremely costly by many standards, but compared to most offerings by its rivalling
HD-DVD
camp, the ability to burn discs in addition to reading them, is a huge bonus to many professionals and enthusiasts. And of course, it wasn't that long ago when recordable DVD drives used to cost more than a budget PC.
The drive will ship with blank BD disc from
TDK
and with Blu-ray -capable software bundle from
Roxio
that includes tools for
authoring
and burning HD content to Blu-ray discs. Blank single layer Blu-ray discs cost currently appx $25 in the United States.
Source: Pioneer press release