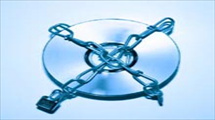 French lawmakers have given approval to the watered-down version of a controversial law that would have allowed people to crack
Digital Rights Management (DRM)
protections & force online music outlets such as
Apple's iTunes Music Store
to open up
DRM
systems, so that consumers can play the songs purchased on all portable
MP3
devices and computers that are designed to work with another music store.
Apple had always strongly opposed the original draft of the bill, branding it "state sponsored piracy", and there were even suggestions it might disconnect all iTunes operations from France completely if the bill was passed, rather than share
DRM
secrets with the likes of
Microsoft
.
Whilst the revised bill still says that all systems must inter-operate, it doesn't have to be enforced if the online music stores have the permission to use DRM from the rights holders, such as musicians and record labels.
The law could, in France at least, spark a power shift between Apple and the major labels. Until now, Apple has held the upper hand as it runs the hugely popular iTunes service, which sells all music at the same price - something which the labels do not like. But if Apple were to require permission from music labels to carry on trading under the same terms in France, that could shift the balance of power, according to industry observers.
The bill must still win approval from both houses of the French parliament. The first vote on it is expected next week.
Sources:
ZDNet News, and
Reuters