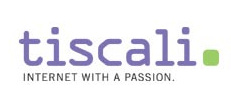 Internet Service Provider
Tiscali
has swiftly responded to
allegations from the British Phonographic Industry (BPI)
that it allowed its customers to illegally trade music files.
On Monday, the BPI sent official letters to both Tiscali and
Cable And Wireless
, and requested that they suspend some 59 accounts, (17 of which were Tiscali customers), which they claimed were being used for for "illegal filesharing".
A spokeswoman for Tiscali described the actions of the BPI as a 'media ambush'. She said the BPI had
"[sent] their letter to the media before we even had a chance to read it and the information they went to press with was not strictly correct".
In a legal response to the BPI yesterday, Tiscali said it was concerned the way in which the issue was raised, what it feels was a lack of supporting evidence on 16 of the 17 customers indicated.
Jody Haskayne
, the head of PR at Tiscali, said the ISP regularly cooperates with investigations and in no way condones illegal file-sharing, but feels it has a duty of care to its customers and must adhere strictly to the
Data Protection Act
.
Tiscali's response letter to the BPI states:
"You have sent us a spreadsheet setting out a list of 17 IP addresses you allege belong to Tiscali customers, whom you allege have infringed the copyright of your members, together with the dates and times and with which sound recording you allege that they have done so. You have also sent us extracts of screenshots of the shared drive of one of those customers. You state that such evidence is "overwhelming". However, you have provided no actual evidence in respect of 16 of the accounts. Further, you have provided no evidence of downloading taking place nor have you provided evidence that the shared drive was connected by the relevant IP address at the relevant time.

"Similar requests we have dealt with in the past, have included such information and, indeed, the bodies conducting those investigations have felt that a court would consider it necessary to see such evidence, supported by sworn statements, before being able to grant any order."
Tiscali has requested more evidence from the BPI before proceeding with the requests outlined, and said it has contacted the customers concerned to ask for an explanation of their actions.
"Should we not receive an adequate explanation during such period, we shall suspend the user's account pending resolution of [the BPI] investigation, assuming by that time we have received evidence from [the BPI] of a link between the user account and the IP address at the relevent time,"
it said.
Tiscali also noted,
"It is not for Tiscali, as an ISP, nor the BPI, as a trade association, to effectively act as a regulator or law enforcement agency and deny individuals the right to defend themselves against the allegations made against them."
Tiscali also said it is not able to release customer details to the BPI unless it obtains a court order.
Source:
WebUser.co.uk