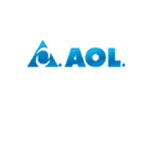 Time Warner
owned
AOL
is today expected to announce plans to offer two new
NBC
programs on its Website a week before their television broadcasts.
The shows, entitled "
Studio 60 on the Sunset Strip
" and "
Twenty Good Years
," are produced for NBC by
Warner Bros. Television
, also owned by Time Warner.
The move by AOL comes hot on the heels of other experiments by U.S. television networks and show producers to promote new shows and appeal to new categories of viewers who may elude traditional Television in favour of the internet.
"We're pleased to be offering consumers the chance to view two of our most highly-anticipated shows ahead of their broadcast premiere,"
said
John Miller
, NBC's Chief Marketing Officer.
"This partnership with AOL allows us to continue our aggressive online preview campaign and ensures an enormous number of users will have an opportunity to sample our product."
Earlier this month,
CBS Corp.
paired up with digital video recorder giant
TiVo
in a similar project, which will allow TiVo subscribers to view the pilot episode of CBS's "
The Class
" a week before the TV broadcast.
Source:
cnet