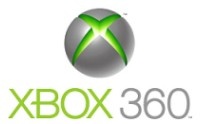 Microsoft
will reportedly bundle an external
HD DVD
player with the Premium package of its
Xbox 360
console in Europe next month.
According to
gamesindustry.biz
's sources, the standalone HD-DVD drive stands to retail at GBP 199 (293 Euros), and will be bundled with two HD DVD movies. It's also suggested that Microsoft will bundle the Premium console along with the HD DVD player for under GBP 400 (589 Euros) – and that the price could even be as low as GBP 375 (552 Euros).
Next-gen format support will likely be a key selling point of
Sony
's
PlayStation 3
and Microsoft's Xbox 360 consoles. This HD DVD package could retail around GBP 50 (74 Euros) less than Sony's machine, which will feature the rival
Blu-Ray
format.
Microsoft only recently reduced the price of the Xbox 360 Core package, following a similar move by retail outlets.
The bundle could be an ideal opportunity for Microsoft to capitalize on the fact that the PS3 will not hit the European market until March 2007, and increase sales ahead of its rivals' belated launch.
Source:
GameIndustry.Biz